Internet Marketers tend to use other marketers tactics or scripts to succeed. I say this because I have been promoting Internet Marketing for Newbies. This is a brand new website by Ewen Chia. You may already know Ewen Chia from his products:
Auto Pilot Profits
Secret Affiliate Weapon
...and Many Others
Now as we all know Ewen Chia is an affiliate guru specialist. All his training are for affiliate marketing. Newbie Cash Machine is about Affiliate Marketing and its all basics.
Well in anycase, Internet Marketing for Newbies looks like a blog for Newbies. I am on there all the time just to see what else is there for me to learn. This is a recently published website, because I remember when I purchased Newbie Cash Machine Ewen was explaining that he would be creating a website strictly for the newbies of the internet, which is good. Well there is an affiliate program with the website and I have decided to join. To my amazements Ewen Chia is using Viral Profit Machine!
Viral Profit Machine was created by Alok Jain orinigator of Silent Profit Machine and Jonathan Leger. You may Jonathan Leger from his products:
...and Much More
The thing that baffles me is that another guru is using another gurus tactic to become the ultimate guru of the Internet Marketing genre.
I would have assumed Ewen would be creating his own or join a network affiliate program to create the affiliates and not purchase a third party script to help him further his success.
Take a look at his affiliate system and mine, both are very similar: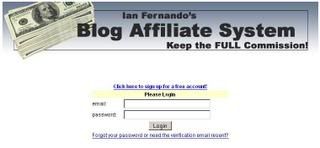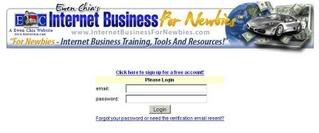 Both are very similar, besides the banner of course. But the setup is the same. I am using VPM on my blog and Ewen Chia is using it to grow his list and help newbies. Marketers use other peoples products or tactics because they want to be the best, who doesn't?
This is normal though. In order to succeed we always use someone else's ideas or tactic to better ourselves. Why do you think we read all the time on how to become successful.
Why do you think we buy another person idea or ebook? It's because we want to know their strategy and how they have implemented their strategies to become successful. Learning from one another is our key to be successful. That is the reason we have mentors and teachers. They transport the knowledge they know to us, because they know it better than us.
Ewen Chia is simply attributing a great script created to its advantages. Since Ewen Chia is all for the newbies of the internet, using Viral Profit Machine is a great tool for him to be using to help the newbies of the internet.
My blog is also using Viral Profit Machine. Every link within the posts are special Viral links created to help my affiliates earn full potential of earning income, you can read more here. Even the FREE reports I provide are also incorporated with Viral Profit Machine, so users can earn income without a website.
But while others are so proud to do everything themselves, there are times where getting help from another guru is always helpful. There should not be any pride when marketing on the internet. We all need everyones help and expertise in whatever field they are in. That is why MLMs are so successful. The upline knows more and teaches their downline how to become successful.
It isn't really networking, and I doubt Ewen Chia contact Jonathan about his script. Ewen probably bought the script because he sees the potential of the product. He knows that it will produce profits as well as help him with his new website.
Sharing knowledge has always been given to help the person who is not an expertise in the field but WANTs to learn to become one. Remember we are not all perfect, because if we were there would be no competition.
Just remember there is always ONE person that knows ONE more strategy, knowledge, tactic than us.