It is crazy I get emails, tweets, and people I meet with saying others are taking my brand. You know that pointing fingers, my 'steez'. I get some tweets with links to the other person's blog or a picture of a marketer of them either pointing or doing something with their fingers, I even got images with gang signs, weird. But any how I think I have branded myself pretty well then. I am the dude that points and just stunts in pictures.
The funnay part is the pointing is a natural pose I do in all my pics. When I am with friends I point or do something with my hand, either if I am repping my team or if I just want to stunt in front of the camera. I think it just differentiates me from the standard picture taking role, standing still. It just adds another flavor to the picture. Lets take a look at other pics of me: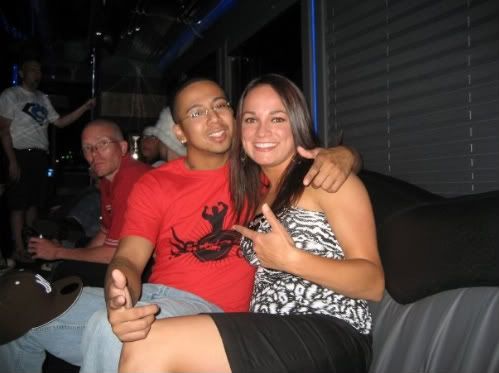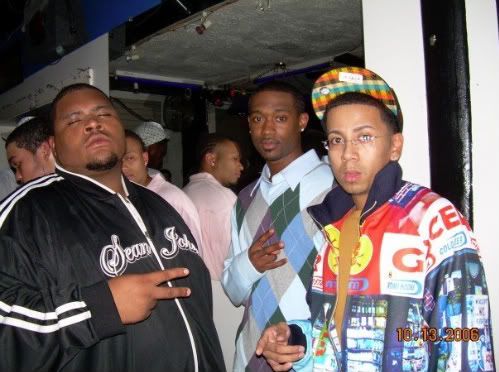 So I have been just pointing a the camera ever since the day I was born, well almost I guess.It is a natural pose I do with my team and others around. It just makes me stick out more and it has helped. A lot of my friends that I have met through events and networking tell me someone else has taken my brand and they let me know who. I am happy my readers look out for me and even point me to the culprit. I did not even see myself as the pointing finger guy brand - it is made by my readers and people who met me.
When I go to events people who want pictures with me ask if they can point as well or ask if I will even do that finger pointing in their pic. They want my brand in th epic, interesting. I just thought I would brand myself at something else but it isn't really my decision, I found out it is my readers and the community who brads me, negative or positive, comical or serious - the community decides. I can not just jump in and say  I am an expert in fashion - because it doesn't make sense if no one is going to recognize me as that.
I want to just thank everyone that has recognize my pointing skills and look forward to more of the culprits that are taking my brand =P.