Whew! I have been busy. This week was very hectic - next week will be more hectic as I get ready to market all my new items. Also I will be coming out with a new product again as well, this new project will definitely be a goldmine to list builders.
Guess what I have a copy of the 12 Month Millionaire. As I have been bombarded with emails about 12 Month Millionaire and its price, I have decided to grab a copy. It is only 37 dollars, when the normal price for such clickbank prices are at 97$ or even 197$. It is all audios with a PDF transcript. It is funny the download page has all prizes for promoting it so much. No wonder it is #1 on Clickbank.
Well I think I might have to write a series on this next week. Each day I will listen to an audio and write about it on my blog. I will not go into full detail but talk about some aspects of the audio, contains 6 audio clips.
I strongly suggests joining my Blog Affiliate program since all next week will be about the 12 Month Millionaire and what I thought of it. Its a good chance for you to earn some extra full potential. You can read more about the blog system here.
Other Ramblings:
Marketing All my Projects
With all the new releases I am doing it is going to take me a while to market each one. DealDotFree.com and Facebook Advances. Since I am partnered with Simon, he will also be helping me with marketing DealDotFree and hopefully get the buzz around, where it just becomes viral.
With marketing an ebook I think that maybe more challenging - but I think I have the first ever Facebook ebook. I think I will start with marketing on Facebook since it is related to Facebook, but it does not attract the money making crowd - just normal facebook users that want more exposure.
Load Time of My Blog
I think my blog's load time is very poor, I am trying to find ways to optimize it more and have it more readily available. Here is a snapshot of my load time: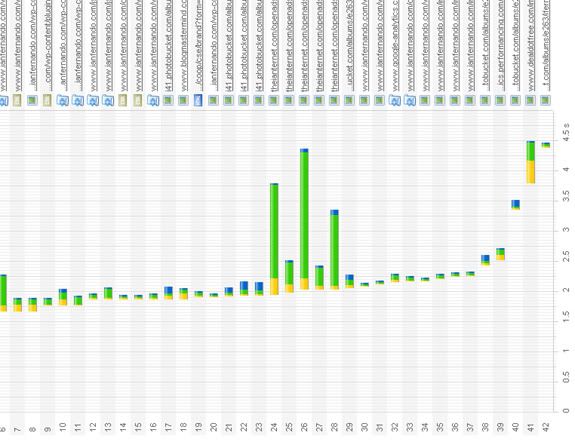 This is from Pingdom.com, so right now it takes about 4.5 seconds to load - that is pretty long I think. I want to make sure it satisfies users of all connection speed, even dial up. I think the problem lies with my banner tracking since I am using OpenAds and it does have to dip into the database to retrieve information. That will be another post.
I was talking to one of my friends via the UK and he has provided a great idea to help speed up the process of my blog, with some alterations of course. I hope this works out because 4.5 seconds is a lot of load time! What are your thoughts on the load time?
New Products Coming Out
After the discussions of the 12 month millionaire audio series next week, I will be coming out with new products again. Don't put all your eggs in the same basket they say. That is true so I am going to take into consideration on this aspect.
1 product tackles the media niche and the other tackles WordPress list builders. One is a standard manual and the other will be a clickbank product. Again, thinking of the best way to market and get a buzz about these items. I will read and red and read more!
Growth of my Blog: Feedburner Stats
It is amazing how a new template can grab the a lot of new users and readers. I have jump up to 30 new RSS subscribers since the launch of the new theme, thanks Brian.
Does having a new layout protrude your expertise? Not sure - but it does have an influential affect on your readers. I wonder if others that have bought professional designs had an increase in RSS subscribers. Another post with another research!
But on my own mind I do think it does influence readers to join more since - its more of a professionalism appearance and give more respect to the author, blogger. Because I mean it is hard to subscribe to a page that looks horrid even though there is good information. I don't know, like I asid another research or case study looks like is coming up.