Ad:Tech is done and I want to discuss about networking. Networking is very powerful where ever you go and even more powerful at conventions. There are a lot of like minded people surrounding you, which means it is easier to talk to those type of people and discuss openly about topics. Ad:Tech was awesome and I had a great experience. The down side is there were very little formal parties or gatherings. Affiliate networks housed their parties which were more private and more interaction while bigger networks or joined networks through the biggest loudest party on the block.
While the parties are entertaining I found the private dinners and smaller gatherings more indulging of information. It is more interactive and even more talkative. I an express myself more and talk about business at the same time. I think networks start these big parties to attract smaller time people. I mean I was sucked in to parties because I am a party guy. I love to go out and have a good time all the time.
There is a time where I want to learn more and even get to think about my future more, so the parties can be sometimes and not all the time. As more conventions come along I want to start to mingle and interact more outside of these strip bar - maybe, but the bigger club bangers. I want to sit dinner with a small group or people and see what their aspects of making money online are.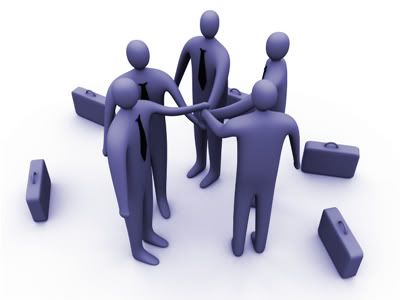 For example at ad:Tech I was invited to a private dinner hosted by Ms. Danielle. I met with several people I would probably never have met before or even have converse with them in the future. I spoke and joked with several new people and even learned a couple new things. One actually wanted to hire a super hacker to hack into his network to find its flaws right on the spot. It is amazing the small private gatherings will be more beneficial than loud parties.
This was also beneficial at Affiliate Summit West. Smaller dinners and private parties were far more helpful, even to just sit, eat, and listen. Even big conventions that have smaller meetings educate more than bigger conventions. Recently Elite Retreat was held in San Francisco and it was more of a private invite, first come first serve. Learners had to sign an NDA, you know it is all about serious business.
Having something more enclosed and more private proves to be more profitable than actually going to the bigger invites or more public invites. I can tell you there are more closure and more interaction going than just loud music and passing out cards. An atmosphere that is not so much crowded but able to talk to multitude of people who is more likely to get more information and exchange ideas.
As for me being a learner I want to expand my horizon more, so the next couple conventions that I go to and visit I will want to enjoy myself but also learn. I will still go to some parties but have a time with private dinners and invites to have a more intimate conversation. The next conventions I am geared towards creating a small group maybe do something via a forum style or email invites - not sure how I will be planning future events but I would like a more private discussion. I mean it is hard to talk to someone with the bass banging in your ear.
I know for affiliate summit east I will be organizing some aspects of private parties or dinners, just we all can have an advantage of networking. I have already brought the idea to Shawn Collins and Mark from 45n5.com to see if this would be feasible, both enjoy the idea and I know many others would.